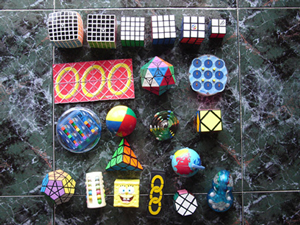 I started to play Rubik's Cube a lot of years ago, when I was a child. It was a big success and everybody played it. My cousin José Ángel taught me the first lessons to finish it !
At this moment I can finish the Rubik's Cube in less than one minute. I do it for fun, so about 1 minute is ok, I don't need to improve it !
Not only Rubik's Cube. There are a lot of other games. I like to play them much more than to play computer games for instance !